Posted: Thursday, January 10, 2013 5:34 AM
---
Find a qualified private tutor, music teacher or sports coach instantly!
NextGuru.com Private Tutoring , with over 23,000 independent tutors & coaches, helps parents & students find and connect with local private tutors, music teachers and sports coaches based on rate, specialty, availability, subject, distance, recommendations and more.
What are our promises?
More for your money: Unlike tutor agencies, NextGuru charges no commissions. After the trial class, all dollars go directly to your instructor. That is why our tutors' rates are lower than you find anywhere else

Best match commitment: Find the right instructor is more than just zip codes...it's about chemistry. Our No-obligation trial program allows you to take trial class for one small fee ($20). We do not want you find ANY match...We want BEST match.

Broad selection : NextGuru has brought together thousands of private tutors & music teachers to provide your great choices in one single place. We have local instructors, recommended by the community.
We cover over 100 subjects. Areas of instruction include:
Math (Calculus, Algebra, Geometry...)
Science (Physics, Chemistry, Biology...)
Art and Music (Piano, Violin, Voice, Guitar, Drawing, Dance...)
Test Preparation (SAT, GRE, GMAT, MCAT, ASVAB, AP Tests...)
English (Phonics, Reading, Writing)
Sports and Recreation
Foreign Languages (Chinese, Korean, Spanish, Russian, Italian, French...)
Computers
And Many More...
How does it work?
Search our free directory of private independent tutors near you!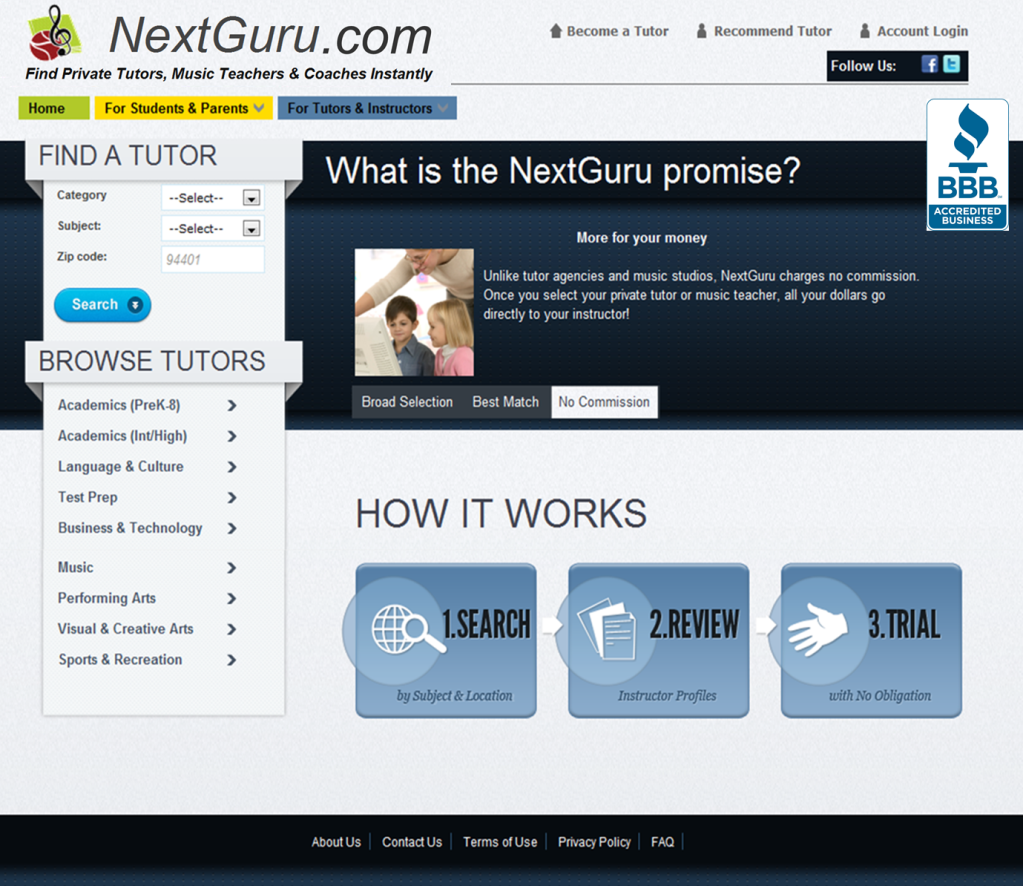 • Location: Manhattan

• Post ID: 36069352 newyork