Posted: Sunday, October 13, 2013 12:03 AM
---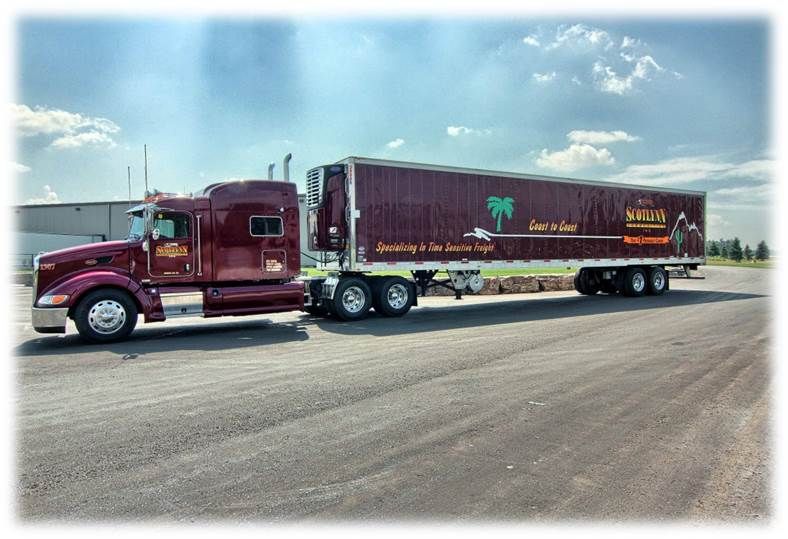 Drivers can sometimes feel isolated and unknown or just another number on someone's payroll. If this has been your experience and you are tired of feeling unappreciated, Scotlynn Transport may be the trucking company you have been searching for. In our Owner Operator trucking operation, we respect and value our drivers. We consider our drivers to be the face of the company, our representatives on our nation's highways. We don't just talk about an open door policy; we live an open door policy.
We keep the hard working Owner Operator working by providing shipments that are tailored to what they are looking for whether it is over the road or regional hauling.
Our Owner Operators never have to search for their own freight. We keep you moving 24/7/365. Our Owner Operators enjoy a rewarding and successful career, not only from an earnings perspective, but because they get to drive for a company that's a recognized leader in the industry.
Scotlynn has strived to create many programs for independent Contractors to enhance profitability. We believe that working harder and smarter will facilitate a long and prosperous career.
We just took possession of 150 Brand New 2014 trailers. We will be responsible for all the maintenance on the trailer and reefer unit.
$2000 Sign On Bonus
Trailer Lease option running under Scotlynn Transport Authority:
$0.93cpm plus FSC
Fuel Card / Cash Advance
Scales, Lumpers, Tolls
Trailer Lease option under your own Authority:
$1.13cpm plus FSC
Fuel Card / Cash Advance
Scales, Lumpers, Tolls
Solo: 3,000 average
Team: 5,500 average
Get paid every 15th and 30th of each month.
For Recruitment call us at 888-263-1888 x416
• Location: All 48 States, Bronx, Brooklyn, Fairfield, Long Island, Manhattan, Queens, Staten Island, Westchester

• Post ID: 41947255 newyork