Posted: Sunday, January 4, 2015 3:07 PM
---
Best facial NYC.Facial Spa NYC.Manhattan Facial NYC - New York Facial-Facial for men in Manhattan NYC


At Dyanna Spa and Nail Salon in Manhattan, New York, we are seeing the popularity of facials soar. Men and women are becoming more aware of the environmental factors that negatively affect our skin, especially the facial area since that is the most exposed part of the body. Sun, dirt, and grime all have an effect on the face and contribute to aging skin, acne, pimples, blemishes, and other complexion problems.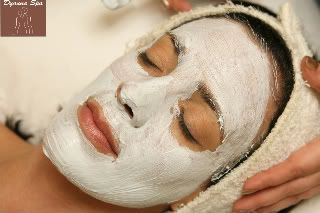 Best Facial Spa In New York

At Dyanna's day spa, we provide a variety of facial treatments.

Acne Skin Care Treatment
Deep Pore Cleansing Facials
Glycolic Peels
Neck and Decollete Firming Treatments
Diamond Microdermabrasion

And many other specialized facials for men and women.

We are proud that Dyanna's day spa was voted the "best of NYC" for NY facial treatments and skin care by Citysearch in 2009 and 2010. With 25 years of experience, our professional estheticians will help you with any skin problems you may have, including reversing damage already done to the skin. and many other specialized facials for men and women.

Get rejuvenated and check out all of our facials for men and women at Dyanna Spa. To schedule your facial skin care treatment, give us a call now at (212) 955-2355 or easily schedule online at

Dyanna Spa !




Dyanna Spa
40 East 21st Street Manhattan,NY
(212)995-2355



• Location: Manhattan, New York

• Post ID: 23537986 newyork