Posted: Wednesday, July 30, 2014 10:09 AM
---
European facial in Manhattan NYC.European Facial NYC.Facials in Manhattan NY

Get European Spa Facial at Dyanna Spa in Manhattan, NY
One of the most important beauty salon treatments available at Dyanna Spa in NYC is the "European Spa Facial". It's a unique cleansing facial and is perfect for just about any skin type.
A European facial involves a thorough cleansing and exfoliation of the skin to clean out all of the pores.

A mask and moisturizing treatment to rehydrate and reinvigorate facial skin follows.
The cleansing comes first. We remove your make-up and any oils, dirt and grime (that can accumulate from living and working in NYC) with our soothing facial cleanser.
Next comes extraction, where we remove whiteheads and blackheads.

We also treat other blemishes, such as pimples, during the extraction process.
Exfoliation is the third step, and is very important because it removes old and dry skin cells. Our spa professionals exfoliate your face with a safe abrasive facial scrub.
Facial mask therapy follows. The particular mask we use at our beauty and spa salon depends upon your skin type -- sensitive, dry, oily, or a combination of any of these. You can rely on our expert cosmetologists to choose the best one for you.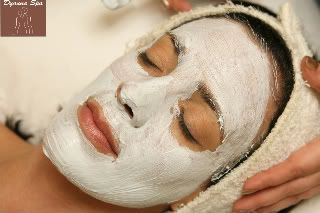 Best Facial Spa In New York


European Facial - $75


The final treatment of the European spa facial is the application of a facial moisturizer. Moisturizing is very important as it re-hydrates your skin.
So give yourself a European spa facial gift, and schedule an appointment now with Dyanna Body & Nail Salon at (212) 955-2355.

Dyanna Spa !
Dyanna Body & Nail Salon Spa
40 East 21st Street Manhattan, NY
(212)995-2355




Look forward to seeing you at Dyanna Body & Nail Spa.
• Location: Manhattan, New York

• Post ID: 32113846 newyork