Posted: Wednesday, February 19, 2014 11:27 AM
---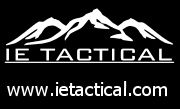 ** $55 w/ FREE SHIPPING **
** $55 w/ FREE SHIPPING **
***You Will Not Find Them For Cheaper Than This***
We call these our SHTF 80% AR-15 Lowers. These are a high quality AR-15 80% Lower that's budget friendly enough to stock pile a few of them for when Shit Hits The Fan (SHTF). Finish is smooth matte aluminium ready to be coated or left as-is. The operations left to be completed are as follows: fire control group, trigger pin hole, hammer pin hole, trigger slot and the safety selector hole. This is a not an FFL item.
This is not a complete receiver and still requires skilled machining to be done. Perfect for those also in California and don't want Big Brother to know about the sweet AR-15(s) you've got in your safe because you DO NOT have to register this lower with the state.
-- Legal everywhere & shipped to your door.
-- 100% Brand New.
-- Priced for when SHTF
-- Manufactured in the U.S.A.
-- On hand for Fast Shipping.
-- Fits in any Mil-Spec Jig
-- Uses Standard AR-15 Parts.
-- Not an FFL Item.
CLICK HERE
To Get Your $55 80% Lower
CLICK HERE
** SPEND $250 GET FREE SHIPPING AND $45 OFF YOUR TOTAL**
** WE HAVE JIGS AND FORGED LOWERS CONTACT US FOR MORE INFO **
• Location: Bronx, Brooklyn, Fairfield, Long Island, Manhattan, Queens, Staten Island, USA, Westchester

• Post ID: 46932397 newyork
Play it safe. Avoid Scammers.
Most of the time, transactions outside of your local area involving money orders, cashier checks, wire transfers or shipping (especially overseas shipping) are scams or frauds.
Report all scam attempts to abuse@backpage.com.